.
REDESIGN  •  REFRESH  •  REPOSITION
Are You Mobile–Ready?

.
Bring Your Website To Life!
EllipsisWeb Specializes in

WordPress Refresh:

Redesign, and Website Rehabilitation…

+

Update to a Mobile-Ready Theme!



Let's discuss what we can do to get your website working for your business or organization.
Contact EllipsisWeb Today, and let's talk…

Below, we offer some fundamental ways we can help to bring your website more visitors, help you offer clearer information on your products and services, and make certain that visitors to your website can easily find what "you" want them to find.
Then watch… as your website starts bringing new business to your business — just as you would expect.


.



What We Can Do For You . . .

WordPress Redesign — Breath Some Life Into Your Site
WordPress Redesign & Theme Upgrade –

You may be amazed at how adding a new visual theme to your WordPress website can quickly spice up the look & feel, and add new life to an existing website.

WordPress Themes are quickly evolving with added performance and learning to adapt to the influx of new technologies.

Together we can choose a New WordPress Theme for your website that both offers the functionality your visitors are coming to expect, and the visual design that makes your website shine.




.

Are you mobile ready?

– An additional and increasingly necessary benefit of upgrading your WordPress theme is that the chosen redesign theme can now be mobile ready, and will transform your website into an environment that is compatible for viewing on today's mobile devices. 

As the number of people who own smartphones and tablets continue to grow, so will mobile Internet traffic. Mobile traffic is expected to increase more than ten-fold by 2017. This inevitable increase in mobile activity translates to an increased need for WordPress users to ensure their site is easy to view on all devices—desktops, tablets, and smartphones—and without the need to build multiple websites.

WordPress Themes are now built around 'Responsive Design" and capable of adjusting to all devices!        Learn More About WordPress Mobile Design
Freshen Your Content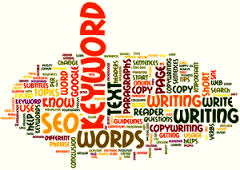 Content & Navigation Upgrade – If you want your visitors to return to your website, it's best to give them a reason to return. As your products and services evolve, your website should evolve with them. We'll teach you ongoing methods to keep your site fresh for your visitors — and for the search engines.


Website success is all about discovery.

And those people who discover your website are worth hanging on to. So it's best to offer them fresh content to keep them coming back.

Google appreciates and rewards "fresh content,"

— they know fresh content when they find it, and will tend to ignore websites that do not actively update and refresh their content periodically.
We'll work with you to assess the effectiveness of content throughout your website, in order to improve on readability, calls to action and link guidance — to help visitors find what they're looking for.


Our Goal is to:

bring the online representation of your business into a clearer presentation for your products and services

show

the added value you offer your customers or clients through offering more information


and help define for your visitors who you are as a business. 
Reposition Your Rankings
We can reposition your rankings by moving through a proven Search Engine Optimization Strategy. If your Google rankings have sagged over the months and years, there are a number of things that can bring your website back on to Google's Page 1 for specific search terms.
We Start With…
Website Review and Analysis – We will review your current website search engine optimizations, and research who your online competition is, in order to take a customized and targeted approach to bringing your website back up into a competitive position with your Google rankings.
SEO Search Term Research – Finding which keywords and phrases can most benefit, and will integrate well into your current content focus for each page of your website.

If we find that extensive content editing is necessary, we'll run our recommendations through you for your approvals before proceeding.

We know how to write for humans, and allow the search engine robots to take care of themselves.

We can write visitor focused Meta Tags throughout your website that will include the following:

Title Tag,

Meta Tag Description,

H1 Tags

and Image Tags

individualized for each page of your site.

Search Engine Indexing Analysis – We can assess the possibility of behind-the-scenes issues that may be holding down your current search engine rankings, such as:

duplicate content,

Relevant incoming-link analysis

misplaced (or lack of)

301 redirects,

404 (page not found) issues,

functional

sitemap issues,

and broken link issues.

All of these can hold the possibility

for accruing a lowered score with the Google algorithms.
 If You're Ready To Find Our More…